Masterpieces crafted from high quality materials
Since 1998, SOLARIKO has been a trailblazer in eco-friendly furniture production. Our commitment lies in blending modern, minimalist design with a sustainable approach, shaping the future of furniture.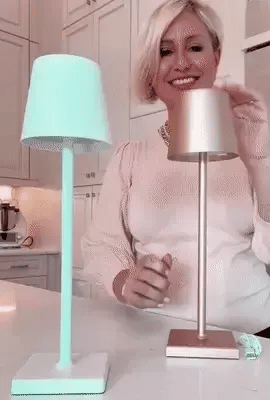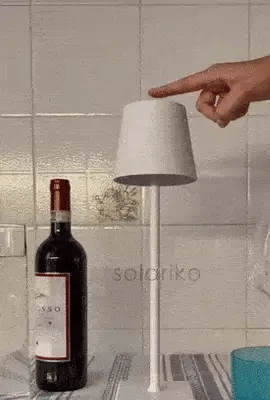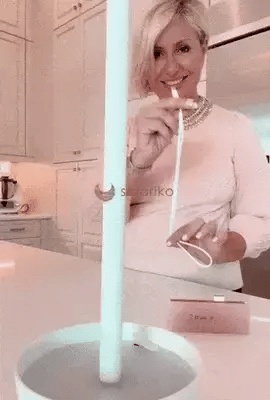 Our remarkable luxury lamp, operates seamlessly through advanced solar-powered technology. Harnessing the power of the sun, it efficiently charges during the day, storing energy to illuminate your evenings.

With an intuitive design, simply place the lamp in a well-lit area, and let it automatically radiate its enchanting glow as darkness falls, effortlessly creating a captivating ambiance.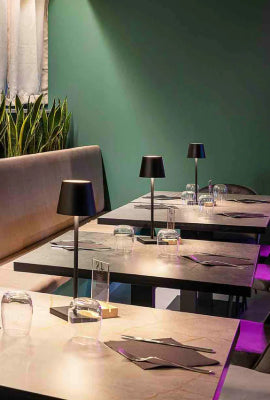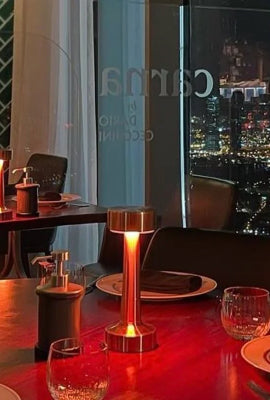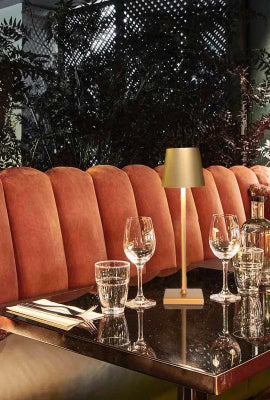 Elevate the dining experience in your restaurant with these luxury lamps. Its sleek design and alluring illumination add a touch of sophistication and warmth to any table setting.

Whether it's a romantic dinner for two or a gathering of friends, the mesmerizing glow of the lamp will create an inviting atmosphere that enhances the culinary journey and leaves a lasting impression on your guests.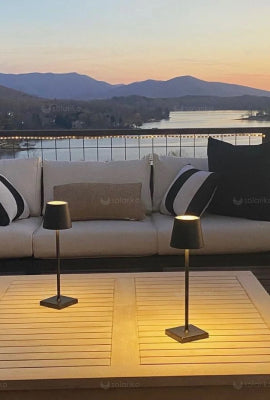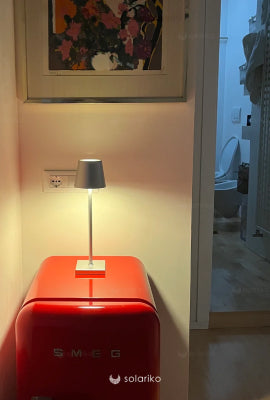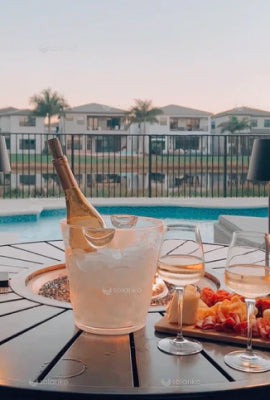 Impress your guests with the mesmerizing allure of the luxury lamp in your hotel or bar. Its sleek and modern design seamlessly integrates with any decor, while its solar-powered functionality ensures hassle-free operation. Whether it's illuminating cozy corners or accentuating key focal points, the lamps add a touch of elegance and charm that elevates the overall ambiance, making every guest's stay or night out truly memorable.
GERALDINE.

loved by everyone, everywhere.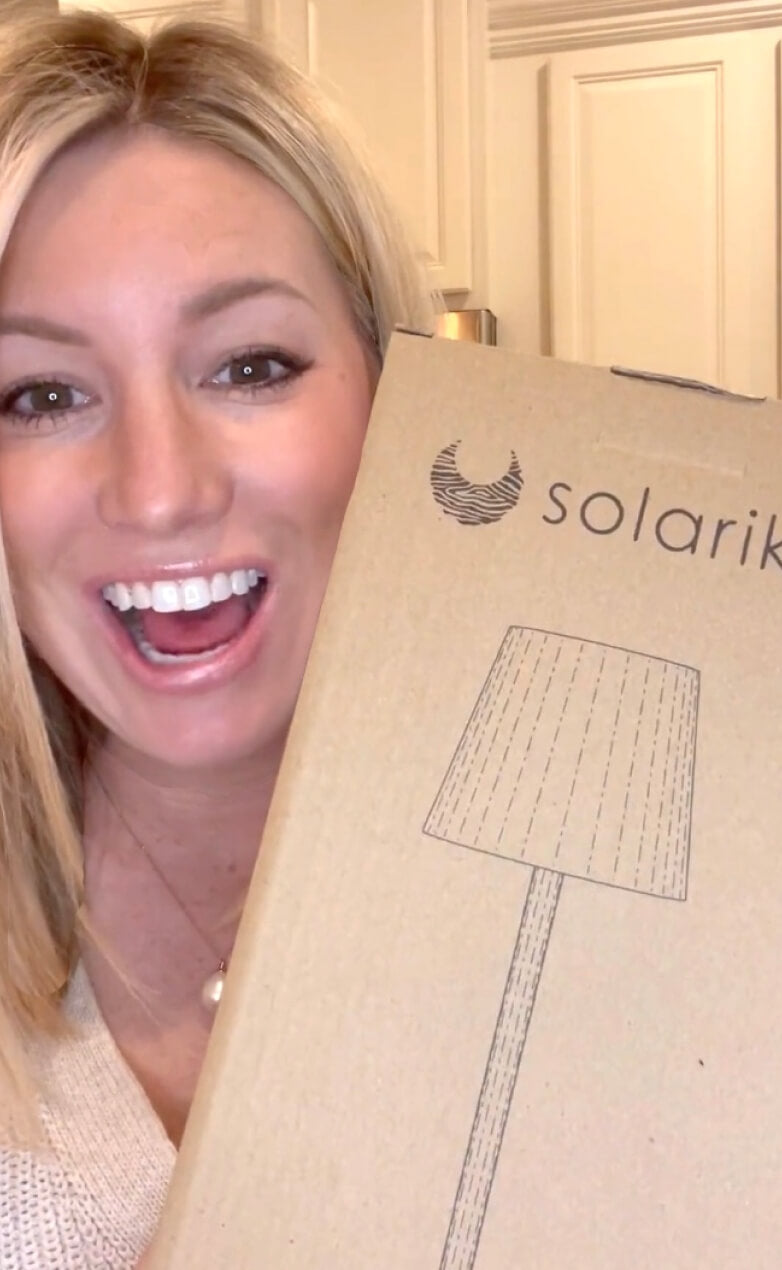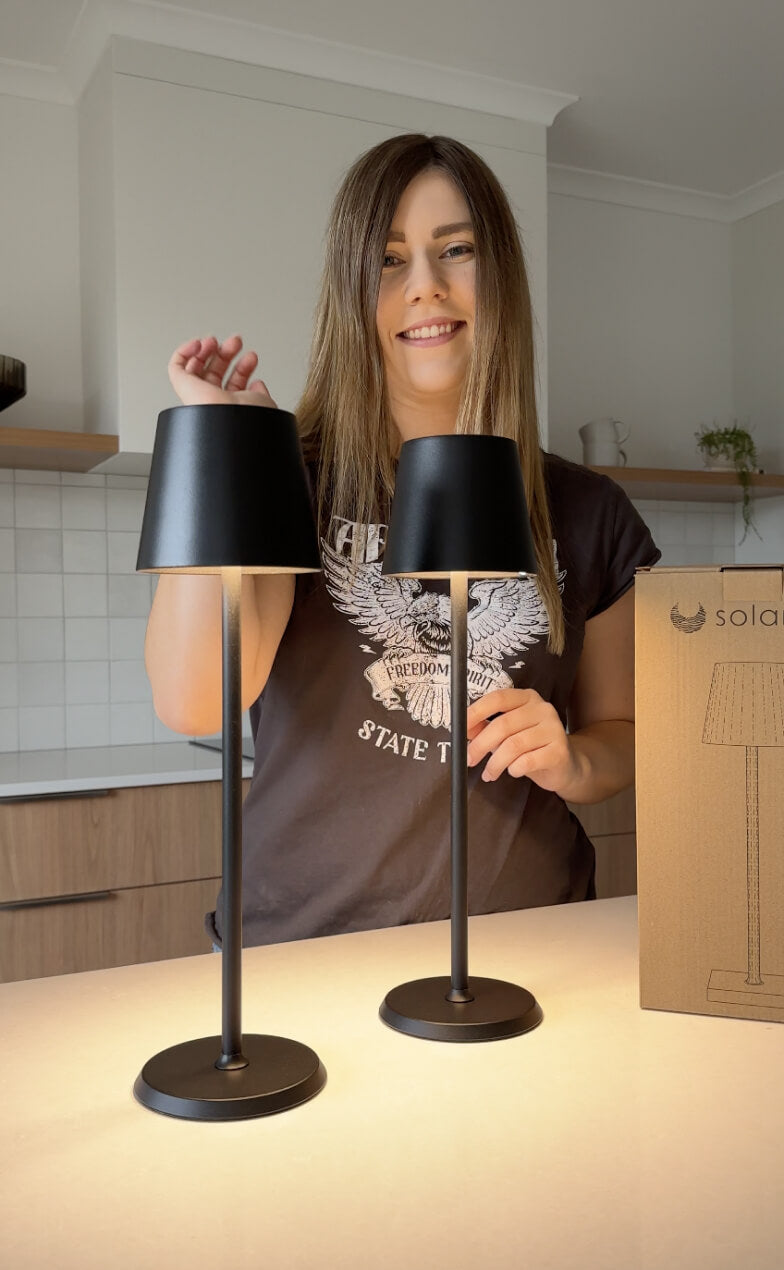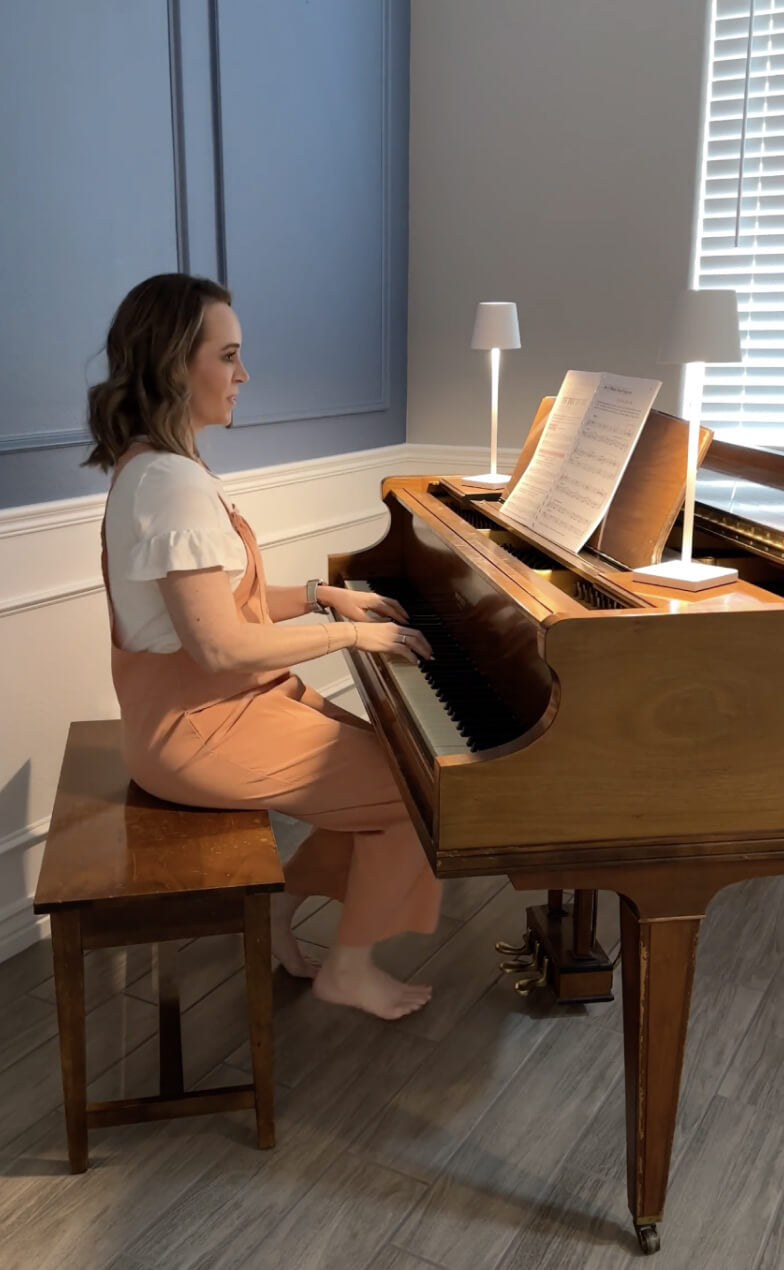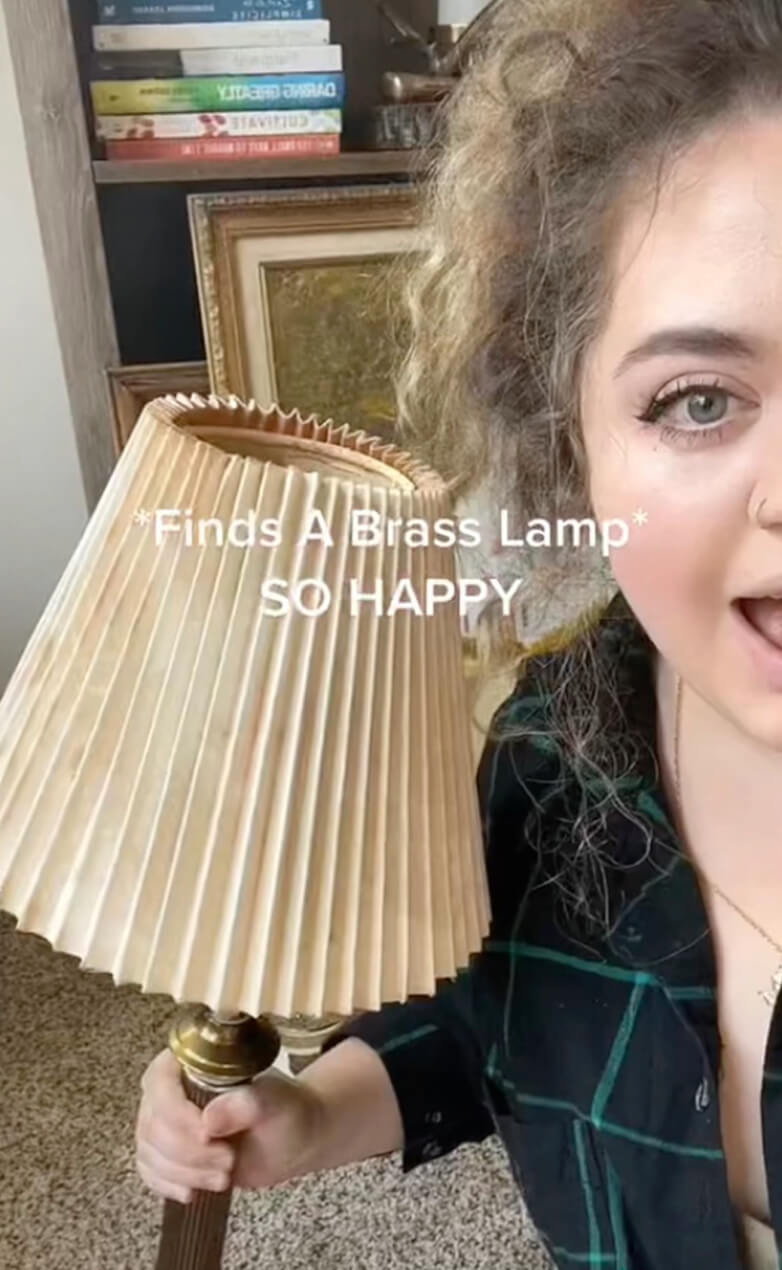 Frequently Asked Questions
How Do I Charge The Lamps?
Charging the lamps is effortless. Simply place the lamp in a well-lit area, preferably near a window or under direct sunlight. The advanced solar-powered technology will automatically harness the sun's energy and charge the lamp during the day, ensuring it's ready to radiate its enchanting glow during the evening.
Light Intensity Of The Lamp Is Very Low, Is It Broken?
Rest assured, the low light intensity is intentional and not an indication of a broken lamp. Lamps are designed to emit a soft, ambient glow that creates a cozy and captivating atmosphere. The subtle illumination enhances the ambiance without overpowering the surroundings, providing a soothing and enchanting experience.
How Long For A Fully Charged Battery?
The charging time for a fully charged battery depends on the amount of sunlight received. On average, it takes approximately 6-8 hours of exposure to direct sunlight for the lamp's battery to reach a full charge. However, please note that actual charging time may vary depending on weather conditions and the intensity of sunlight.
How Do I Charge Multiple Lamps At Once??
To charge multiple lamps simultaneously, you can place them in a well-lit area or utilize a solar charging station. Solar charging stations are specifically designed to charge multiple solar-powered devices simultaneously, providing a convenient and efficient solution for charging multiple lamps at once.
How Long Does The Shipping Take??
We understand the excitement of receiving your luxurious lamp promptly. Our shipping process ensures swift delivery to your doorstep. The shipping time may vary depending on your location and shipping method selected at checkout. Typically, orders within the same country are delivered within 3-7 business days, while international orders may take longer. Rest assured, we strive to minimize shipping time and provide you with a smooth and timely delivery experience.
What Is Your Return Policy??
We want you to be fully satisfied with your purchase. If, for any reason, you are not completely happy with your luxury lamp, we offer a hassle-free return policy. Please visit our Returns page on our website for detailed instructions on how to initiate a return and to review our return policy. We aim to provide a smooth and seamless return process to ensure your utmost satisfaction with our products.
Worldwide Shipping
Customer Support
30-Day Money Back Guarantee
Free Returns & Delivery
Worldwide Shipping
Customer Support
30-Day Money Back Guarantee
Free Returns & Delivery