Luxury Backgammon Extra-Large size.
Roll it up and bring it everywhere !

HandMade with 100% high quality suede leather.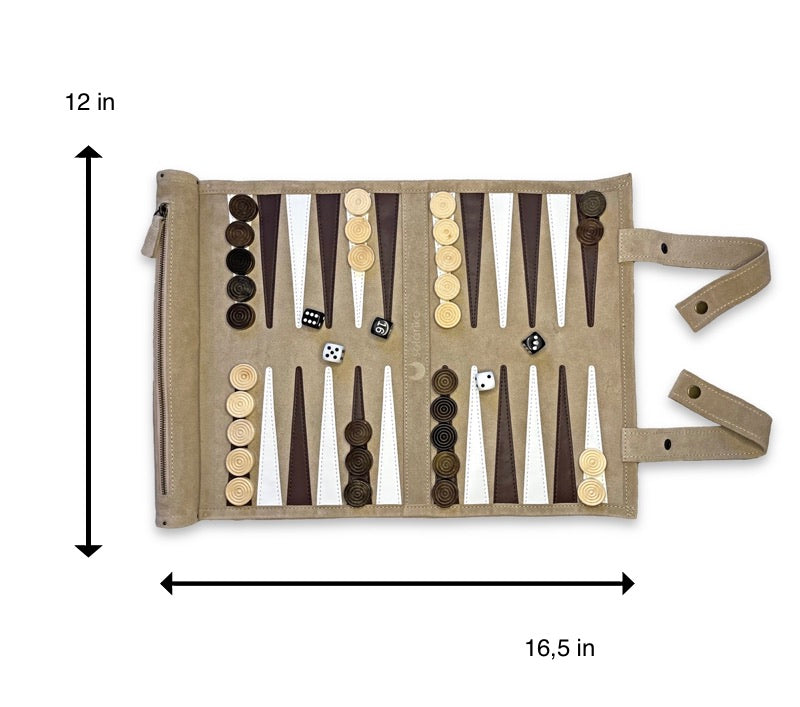 Material: Suede Leather

Dimensions: 16,5 × 12 in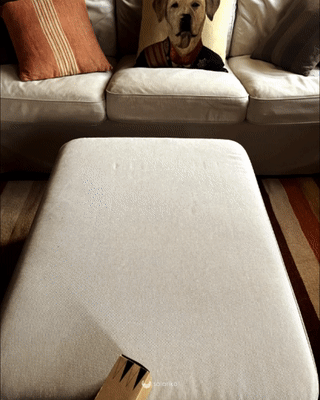 Inside the box you will find:

1 Backgammon

30 Wood Chips

4 Dices

1 Instruction Manual
Measures & Specifications
FAQ
How Do I Charge The Lamps?
Inside the box you will receive a USB cable together with the lamp.

To charge the lamp you will simply need to plug the cable to the lamp and connect it with any charger adapter you already have at home.

You can use any type of adapter: for example of smartphone, computer etc.

No matter in which country you are based. Simply use the adapters you already have.
Light Intensity Of The Lamp Is Very Low, Is It Broken?
The lamp is not broken !

All our lamps are dimmable by touching the top or the base of the lamp depending on the model.

If you have a low intensity please touch the lamp at the top or at the base and hold the finger a few seconds until light intensity will increase.

If you then touch again the lamp and hold, the light intensity will decrease.
How Long For A Fully Charged Battery?
In order to have a fully charged battery our lamps require approximately 4-5 hours of charge.
How Do I Charge Multiple Lamps At Once?
You can charge multiple lamps using a USB multi-port socket or a multi-port charger.

You can find them on Amazon or any other specialized shop.

Upon request if you have ordered a MOQ we can provide a multi-port charger that will allow you to charge up to 10 lamps at once.
How Long Does The Shipping Take?
Shipping time varies by location, but the currently estimated shipping time is  5-9 Business days to United Kingdom, United States and Europe.

You can find the details in our delivery information.